Introducing...
Dew Revive
Waterless Hydrating Face & Body Stick
Our new hydrating waterless face & body stick is convenient, easy to apply, & preps the face as your foundation for beautiful flawless skin. It can be used on the go with or without makeup.
Balances Moisture In Skin
Hydrates
Soothes
OUR STORY
Balaeyon was created to provide dynamic, ambitious women of all ethnicities and generations effective solutions to their everyday beauty problems, on the go.

We make consciousness of our impact on the world a priority, sourcing and deriving beauty secrets and ingredients from around the globe.

Balaeyon is normalizing sexy skin care experiences by providing beauty essentials that are lux, sustainable, and travel-chic.
It is the balance in life around us,
the beauty the earth holds,
and all the things beyond
that make us unique.
BALAEYON & SUSTAINABILITY
Balaeyon is a brand that introduces women to sustainable beauty that goes beyond being clean. Our products are formulated with effective ingredients and sustainable packaging, in the most elevated way, to make you feel luxurious and conscious of your impact on the environment.
We are a company that works to lessen our carbon footprint.
HOW?
1. Using 100% post consumer recycled components made with cardboard. Our tubes are 50% LESS plastic than conventional containers.
2. We use compostable mailers/shippers, made from corn. Mailers take 3-6 months to breakdown and won't reside in landfills for 250 years!

3. Producing locally in Long Island to reduce gas emissions.

4. Connecting you to locations where you can drop off your used tubes to be recycled.
Drop Off Locations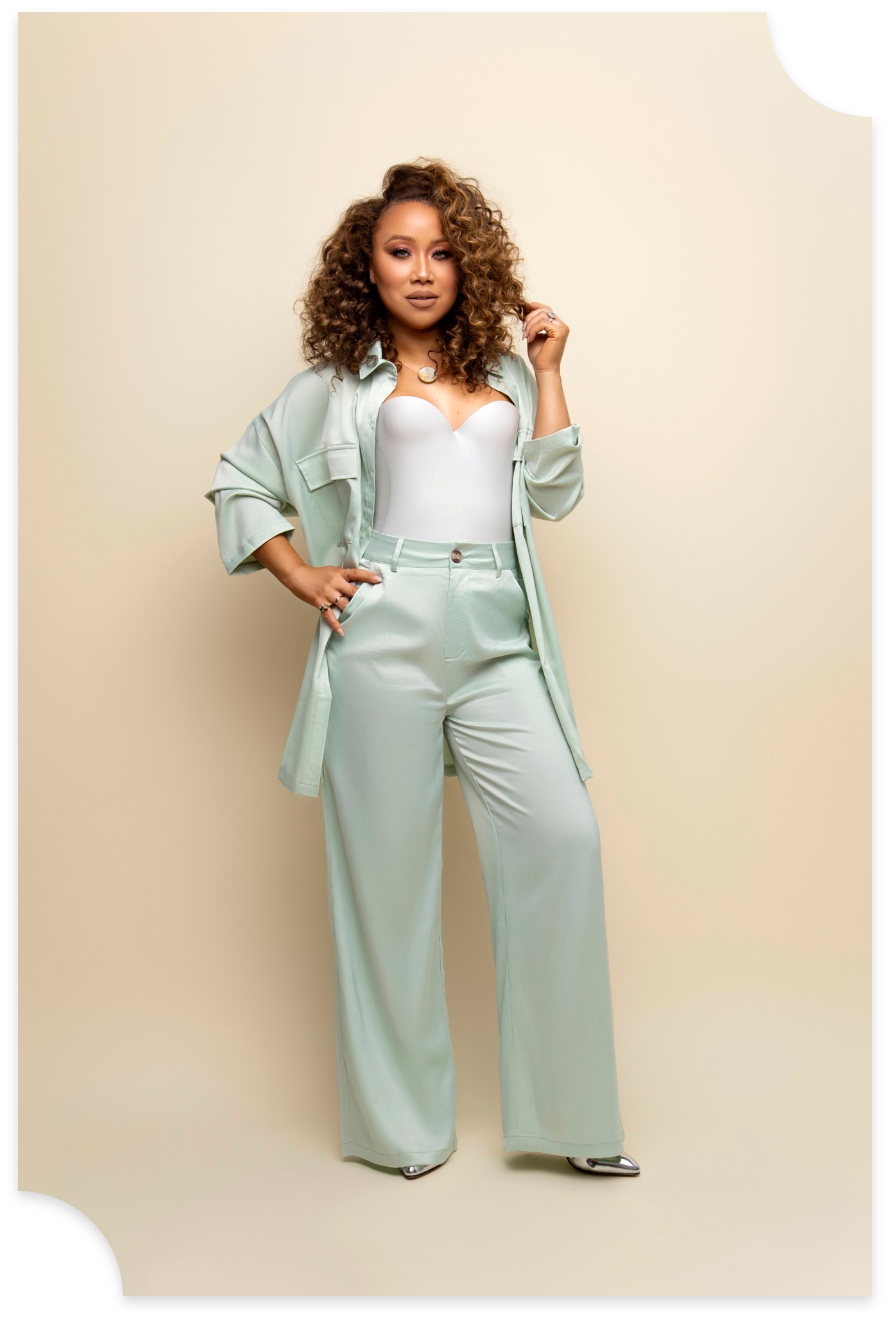 MEET THE FOUNDER
Balaeyon's origin story is deeply rooted in my personal journey as a woman of color (WOC). It took time for me to embrace and celebrate my unique identity. However, throughout this process, one aspect that remained consistent was my love for skincare, which has been an integral part of my life since childhood. Growing up, I was exposed to the importance of maintaining a self-care routine through the skincare practices passed down from my mother. From steaming my face at the age of 10 to being nurtured with rosemary, tea tree oil, and herbal remedies, I witnessed firsthand the transformative power of natural skincare.
My professional career as a celebrity makeup artist spanning over 15 years further deepened my understanding of the beauty industry. Incorporating the natural products and remedies I grew up with into my work, I realized that there was a gap in the market. The products, deeply rooted in the experiences of WOC, were not widely used or accessible to all women. Moreover, there was a lack of education on the benefits of these products for all skin types, unappealing packaging, and a lack of travel-friendly options.
Recognizing this opportunity, I set out to blend my professional expertise with the concept of creating products that simplify self-care and beauty routines for individuals with busy lifestyles. Every Balaeyon product is designed to be sustainable, effective, chic, and travel-friendly. By incorporating ingredients beloved by WOC, we aim to normalize and celebrate the diverse experiences of beauty. Balaeyon goes beyond traditional beauty standards by embracing a philosophy of balance, sustainability, and limitless possibilities.
Our mission is to provide sustainable, chic products that cater to diverse needs, while educating and empowering women on the transformative power of self-care.

OUR SHEA BUTTER STORY
Shea Butter has been a staple in many women's beauty routines for centuries.

In 19 West African nations shea butter is considered women's gold. These women harvest the raw ingredients, which allows them to improve their quality of life, lifting up their families & their communities.

Shea Butter has the ability to replenish vital nutrients into the skin all while quenching skin's thirst, leaving you with a dewy glow.
For Balaeyon, Shea Butter is the gold in our Dew Revive.

Dew Revive is a luxurious, sexy nutrient-dense shea stick, complete with antioxidants. It avoids the mess of traditional shea butter while providing all its benefits. It coats the skin with a soft, protective armor that allows you to lock in moisture and still feel it the next day.

Our Shea Butter is fair trade & sourced from Ghana. It is 100% natural, derived from our earth.
FAQ
On the majority of skincare ingredient labels water is the number one ingredient. Of course water isn't a bad ingredient to add into skincare.
However, the first five ingredients on skincare labels makeup at least 80 percent of the product, which means that in many cases the product is mostly water. Therefore water may compromise a large percentage of the ingredients in a formula, so you're not reaping the full benefits of the ingredients.
In addition, formulas that contain water require preservatives. Commonly used preservatives include parabens. These parabens may present health risk. So Balaeyon decided to provide you with a natural product with active ingredients, minus the water, for that healthy glow.
Dew Revive is dermatologist tested. Dew Revive Does NOT clog pores. It can be used on oily, combination, normal, dry, and sensitive skin.
As with any skin care product if you experience irritation discontinue use.
Yes! However we suggest Dew Revive be applied as the base 1st and then you proceed with regular makeup application.
Yes, our formula is vegan & gluten free.
Our email address is contact@balaeyon.com
Dew Revive's main ingredient is Shea Butter. Graininess in Shea Butter is fairly common. This is not a reflection of the quality of the butter, but merely a reaction to temperature fluctuations. So when the Dew Revive formula is poured as a liquid into its tube, crystallization aka the grittiness, is due to the various fatty acids melting and cooling at different rates.
WHO WE ARE